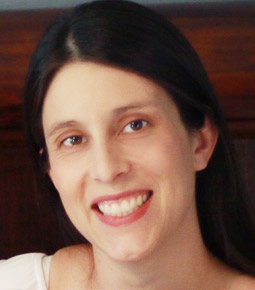 Meet the Doctor
Dr. Hannah Burns loves children and is thrilled to have the opportunity to serve the children of Marble Falls and the surrounding communities at Treehouse Children's Dentistry.
Dr. Burns was raised in Devine, Texas, where she spent much of her time outside enjoying her family's ranch. In 2000, she received a Bachelor of Science degree in Nutritional Sciences from Texas A&M University in College Station. She then attended dental school, followed by a two-year pediatric dental residency at The University of Texas Health Science Center in San Antonio. In 2009, Dr. Burns became Board Certified and is a Diplomate of the American Board of Pediatric Dentistry.
Dr. Burns and her husband, Casey, have four wonderful children, and have lived in Marble Falls since 2008. She enjoys working in her family's vegetable garden with her children, going for walks, and preparing healthy meals for her family. She homeschools her children on the days she is not in the office.
At Treehouse Children's Dentistry, Dr. Burns' goal is to not only provide excellent dental treatment, but to educate parents and their children in healthy nutritional habits. Sound nutrition is a key factor in promoting excellent dental and overall health.